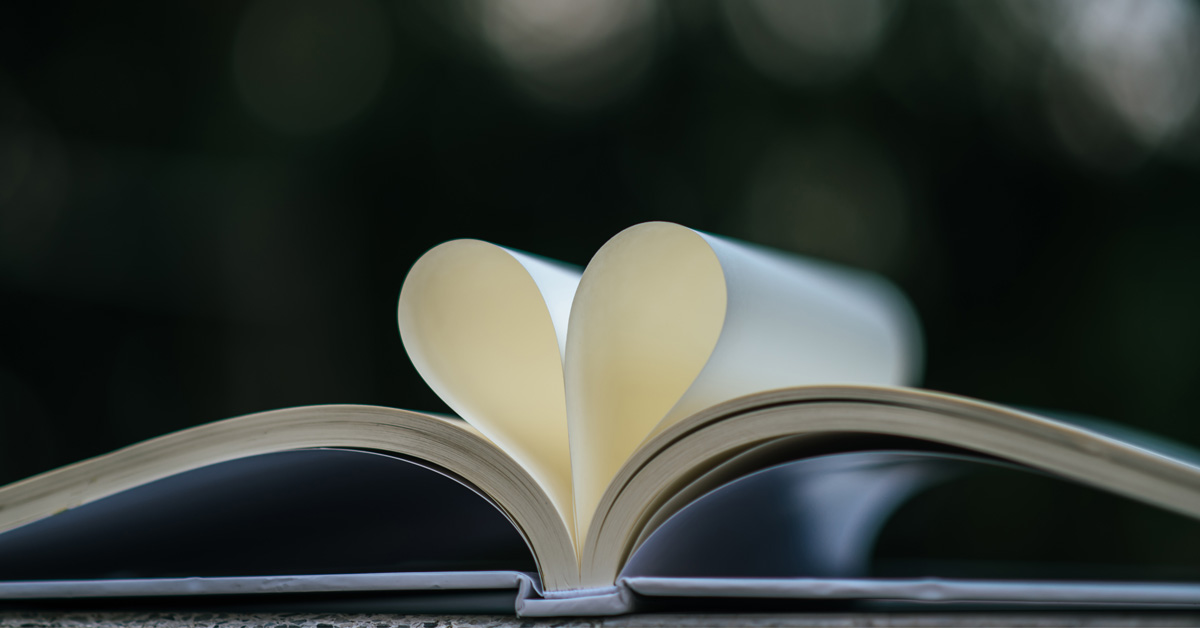 Stories from the Heart
As I sit down to write this post, I am moved to share the story of the last several weeks in our home in hope that it might help others. Marty and I decided to pull our son Nolan out of school, as we could see that the traditional school environment was not a fit for him.  Nolan would hold it together all day at school, but when he got home (in his safe place), he would erupt and let out all his frustrations (especially on his twin sister). This became too much for Marty and I as we could clearly see that Nolan's world was coming undone, and our hearts were breaking.  Nolan was always putting his hand on his heart to see if it was still beating (anxiety behaviour), and his passion and excitement for learning seemed to be gone.  He started to have bouts of anger that we had never quite experienced before.  That same week, we found out that Abigail had been bullied at school for several months, and it was very clear that this has affected her mental health.  Hands down, parenting is the hardest thing I have ever done.   My heart has never felt so much and been so broken all at the same time.   These little people that we bring into the world that we are so excited to teach, I have come to learn, that they will and they do teach you more than you will ever teach them.   They make us do, say and feel things we never imagined.   The term "mama bear" really does have meaning!
I have found a lot of comfort in sharing my story with other parents and our counsellor and I am always humbled and reminded that we are not alone and people genuinely want to help.   We are all going through struggles and when we talk to others and allow ourselves to be vulnerable and share our stories we also give others permission to share their stories and be vulnerable too.   Then all of a sudden… we are not alone.   Just by sharing my story I was able to connect with several people that have gone through the same thing as we have.  I love how the universe answers when you ask for help.  I just finished reading an AMAZING book by Brene Brown called, "The Gifts of Imperfection."   She really does say it well… "Owning our story and loving ourselves through the process is the bravest thing that we will ever do."   She also talks about the word "Resilience."  I really love this word.   I learned a lot about resilience when I went on my cancer retreats with the Callanish Society where we took the time to dig deep and do some very healing but also very difficult "heart work."  Brene says that if you look at the research that the five most common factors of resilient people are:
They are resourceful and have good problem solving skills;
They are more likely to seek help;
They hold the belief that they can do something that will help them manage their feelings and to cope;
They have social support available to them; and
They are connected with others such as family and friends.
We all have it in us to be "resilient" and the more we share our stories, we realize we are not alone. We can connect with others that have been through similar situations and all of a sudden, we find "Hope" and knowing that "this is tough, but I can do this."
I have a deck of virtue cards and each card has a different word along with a description of the word with beautiful quotes, pictures and sayings.   Each night before I go to bed I like to pull a card from the deck and often the card is synchronized with my day or the day to come.  I am always amazed how things come into your life just at the right time.   Last week I pulled the card "Determination" which brought a huge smile to my face.   Determination is the power of intent that drives our dreams.  We focus our energy on a purpose and persevere until we meet our goal.   We care about something so much that even when difficulties arise, and things don't come easy, we keep on keeping on.   If one path doesn't work, we try another way.   With determination… we will succeed.  The last several weeks have been very difficult for us, and once again, I am reminded that there will always be ebbs and flows in life.   The word determination really resonated with me as our journey in raising twins with a unique bond, a son that is very sensitive and smarter than his parents and a sensitive daughter that constantly reminds us that she has always been in her brother's shadow.  Ever since the twins were born we have experienced so many highs and lows, been down so many paths, shared so many laughs, so many tears, but determination allows us to keep on keeping on.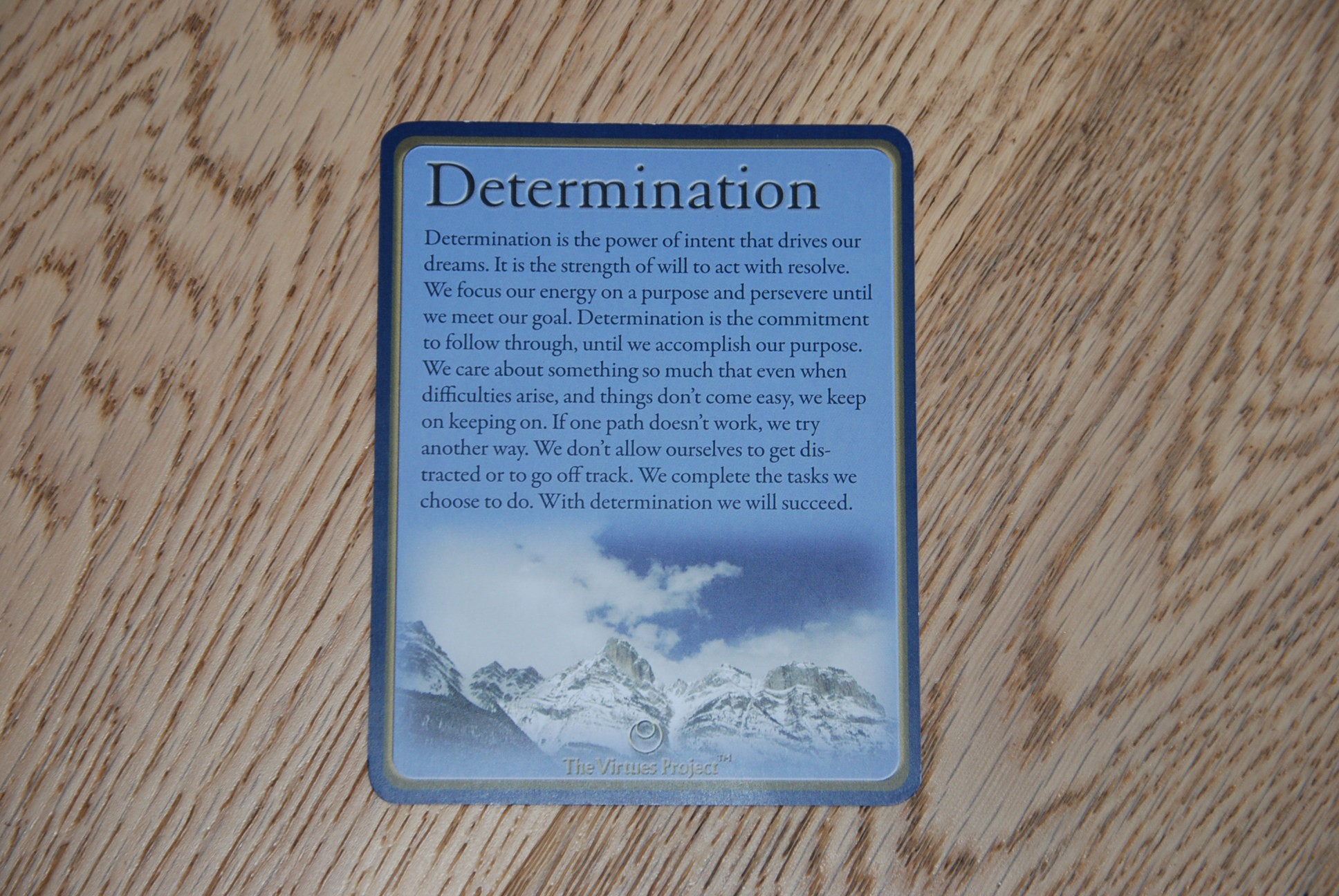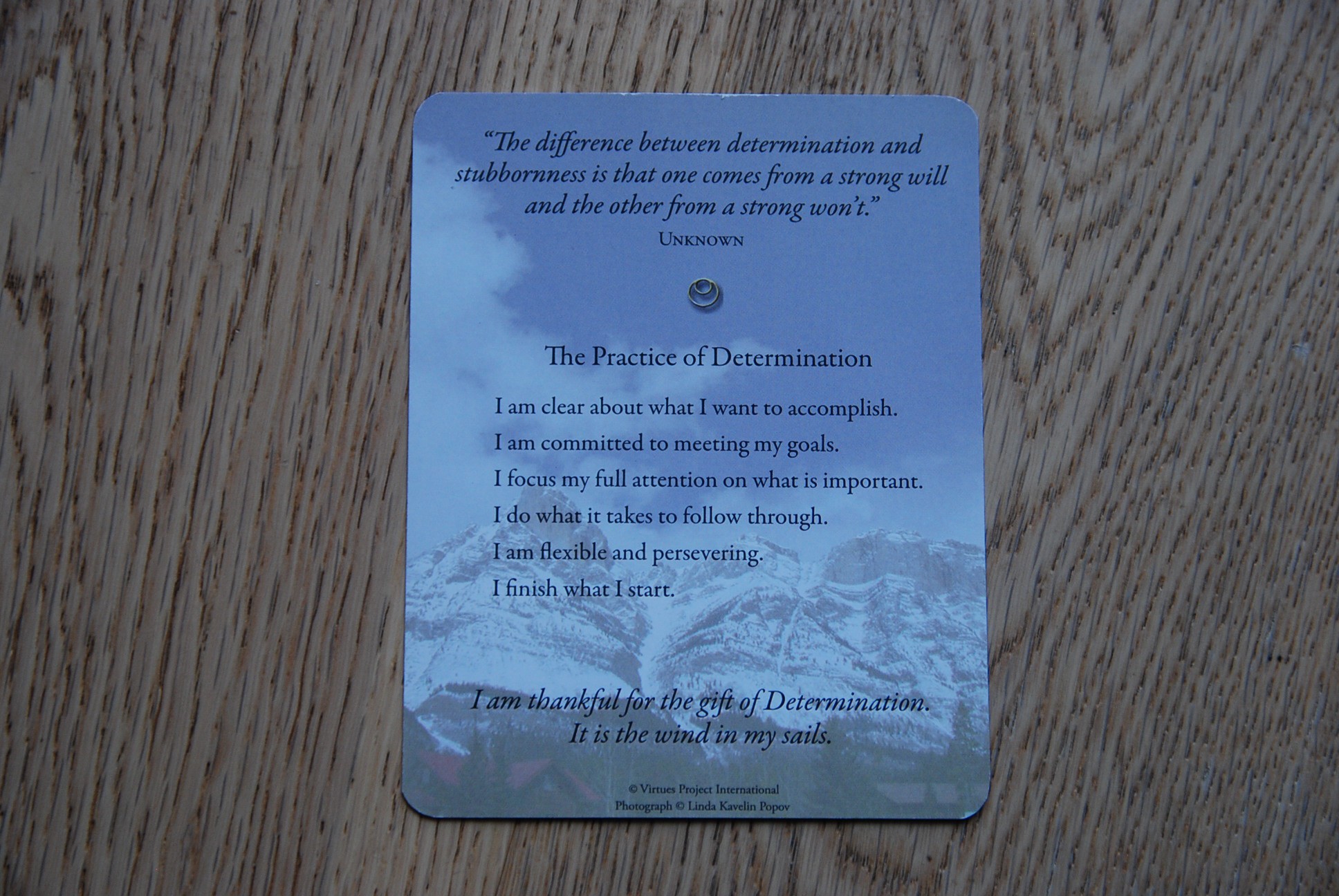 Great Quote by Elisabeth Kubler-Ross:  "People are like stained-glass windows.  They sparkle and shine when the sun is out, but when the darkness sets in, their beauty is revealed only if there is light from within."
Great books by Brene Brown:
Daring Greatly
The Gifts of Imperfection
Rising Strong
Great intention setting reminder called the vowel check: A E I O U Y (from Brene's book – The Gifts of Imperfection)
A = Have I been Abstinent today (however you define that – can be challenging when you think of things like food, work, cell phones, facebook and computers)
E = Have I Exercised today
I = What have I done for myself today
O = What have I done for Others today
U = Am I holding onto Unexpressed emotions today
Y = Yeah!  What is something good that has happened today?